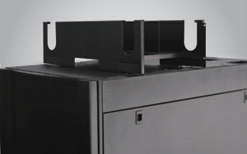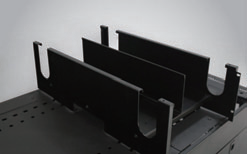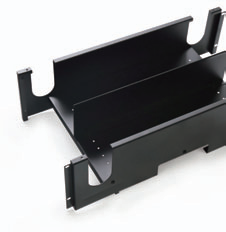 Overhead Cable Management System:Organized, Accessible , Manageable
Overall cooling efficiency improves because conditioned air is not blocked by cable dams below the plenum.
Valuable space is opened up within rack enclosures.
Large high-density bundles lie flat to avoid harsh, damaging bends
Re-cabling due to moves, adds, and changes is faster and easier—and consequently less expensive.