Product Description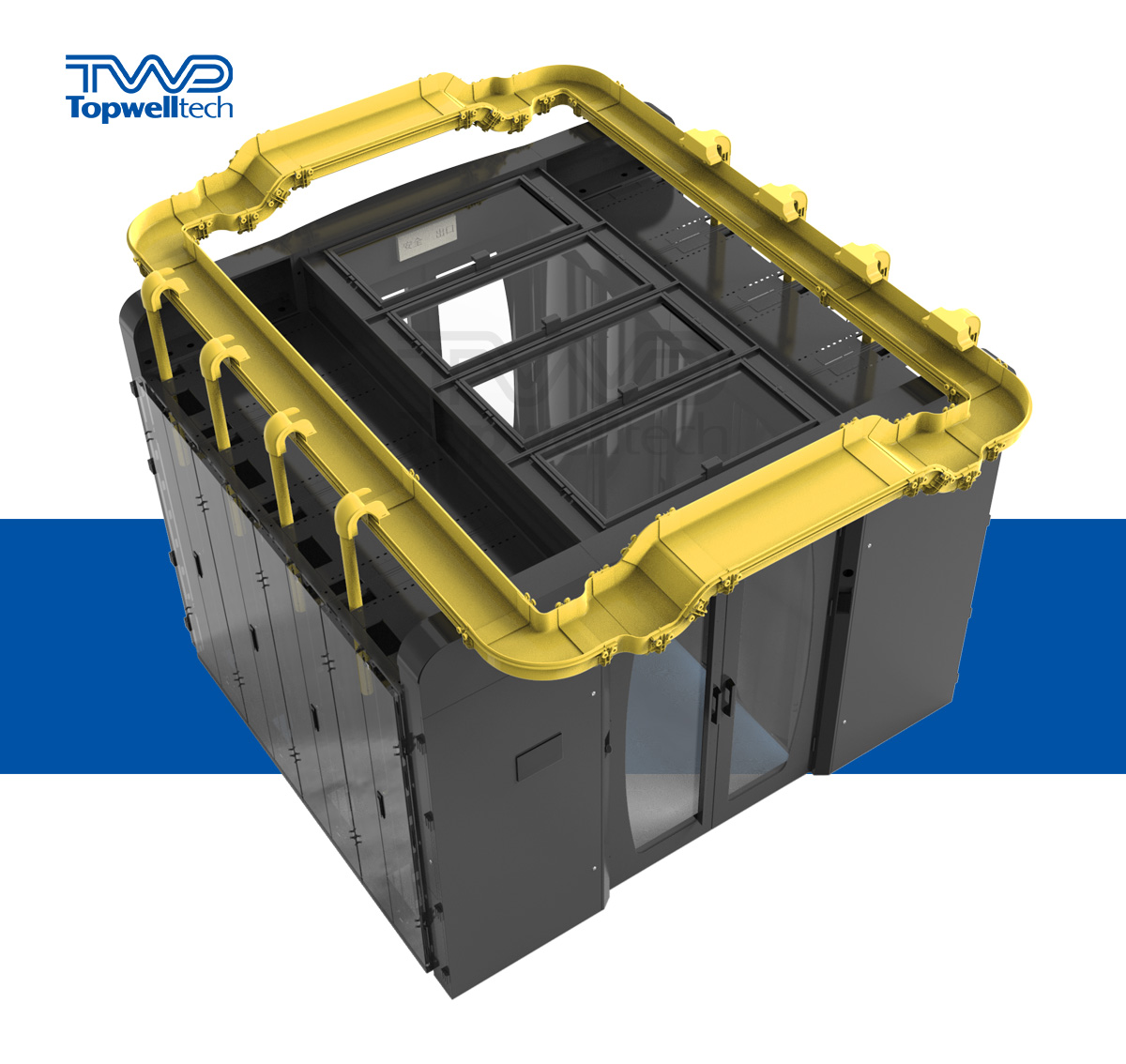 Aisle containment in the data center requires that cabinets are aligned in a hot aisle/cold aisle layout. Containment panels or strips create a partition to isolate either the server supply air (cold aisle containment) or the exhaust air (hot aisle containment). Preventing the supply and exhaust air from mixing significantly increases the capacity and cooling efficiency of the cooling infrastructure.Each site will be different due to the site conditions, cooling infrastructure, rack density and other factors. If properly installed you can expect 20-50% reduction in cooling costs. Efficiency is maximized if the cooling systems with variable speed fans and there is a good return air path.
Cold aisle containment door:
Glass door, excellent light pass performance
Metal door, made of metal for better security
Manual sliding door, doors can be slide by hand to left and right, saving the limited space in data centre.
Manual hinged door, doors can be easily opened towards outside and inside.
Automatic sliding door, easy to access by sensor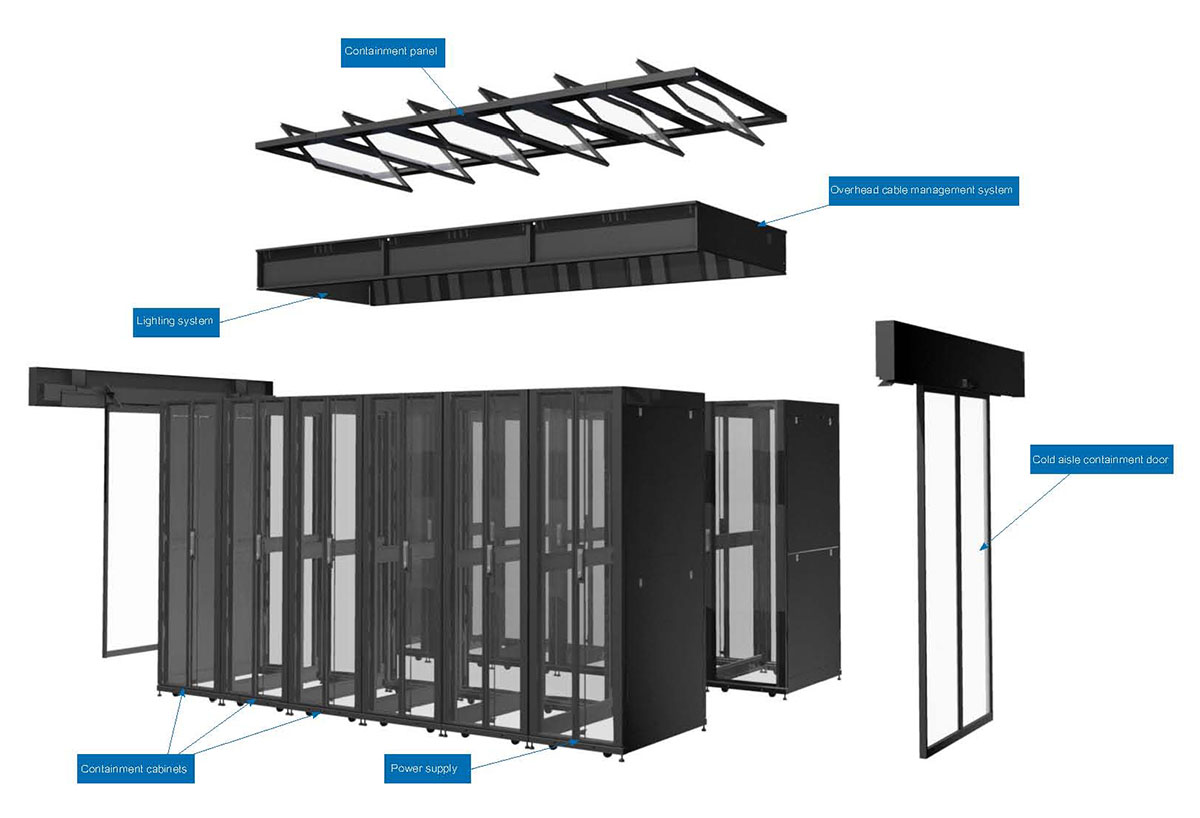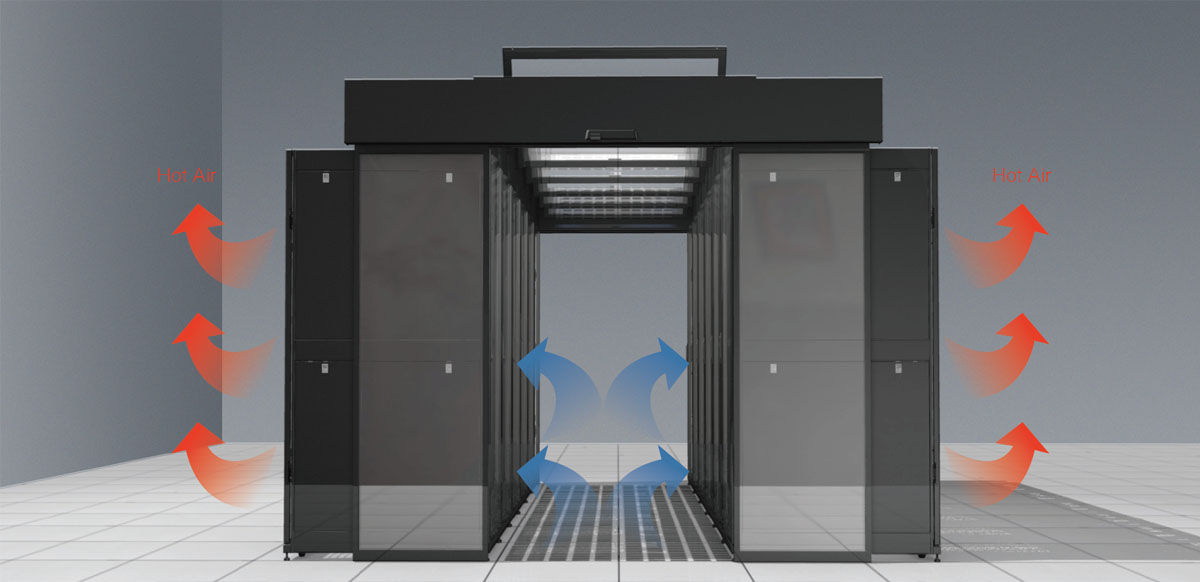 Appearance and structure

1. Containment top panel has even roof structure, 350mm higher than cabinet top, top panel total width is 1305mm, modular frame design, easy to installation.
2. The net height of aisle container is above 2 meters when the top panel dropped away, so the daily maintenance will not be affected.
3. Thanks to the modular designed cold aisle containment units, every unit can be installed independently and easily connected with the units in next.
4. Doors should be installed at the front and rear to prevents the hot airflow enter into the equipment.
5. Pre-installed terminal block is connected with fire suppression systems, the active containment ceiling panel will open when there is a fire alarm signal.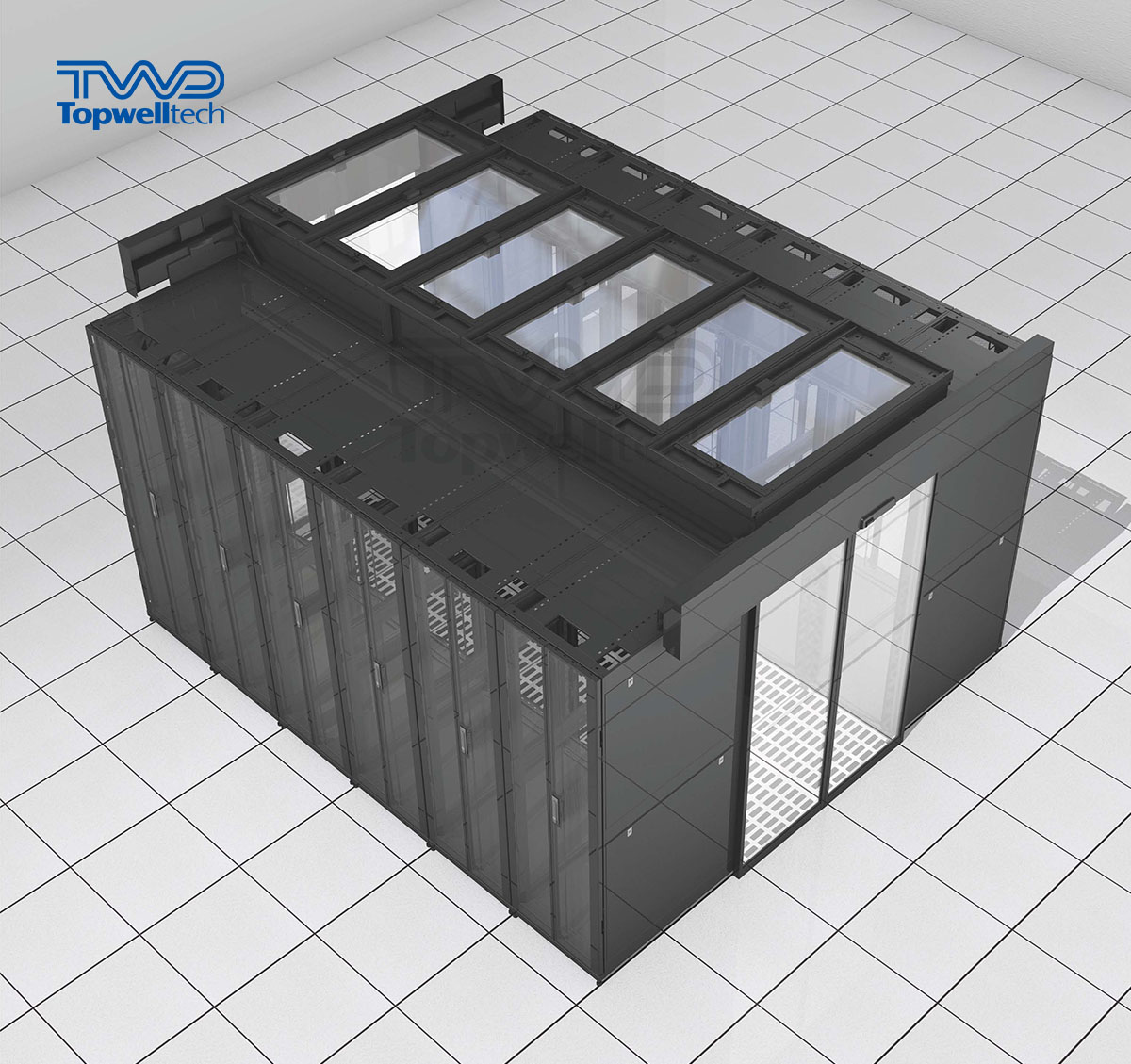 Components of containment ceiling panel

Under normal operation time, the ceiling panels are stuck by electro-magnet in a horizontal position, in case there is a fire alarm, ceiling panel's electro-magnet will be cut off, panel will open due to it's gravity to make sure the extinguish gas can enter into the cold aisle containment.


1. The ceiling panels are made from steel frame and tempered glass, the thickness of steel frame is more than 1.5mm, thickness of glass is more than 5mm, light pass rate is more than 99%.


2. All the panels has width of 600mm, each unit can be installed independently and connected to the next one.


3. All the panels are stuck by electro-magnet, panels will be opened when there is a fire alarm, sensor action time is less than 3 seconds, he panels occupies at least 60% volume against the whole cold aisle containment.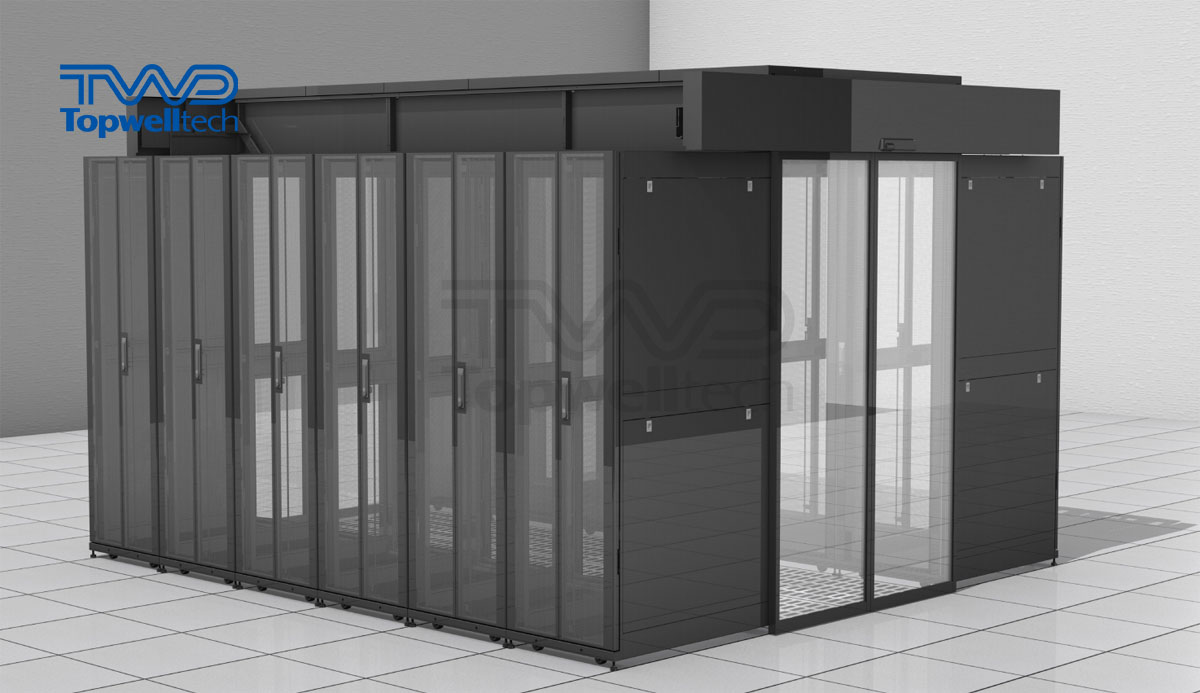 Containment door specification

1. The door has the steel frame with built in 5mm thickness glass, seamlessly connected with cabinets to prevents airflow leakage.

2. Both the front and rear of the containment has the doors, sliding on the rail with nylon silent pulley, to ensure the smooth open and close.
Frame design
Modular designed frame made of cold roll steel, with thickness ≥ 1.2mm to ensure the firmness and security.

Each modular unit has proper space for cable management of installation sensor, control unit etc.