DX Series Features:
1. Single layer, double layer, multilayer, vertical wiring, horizontal wiring, any combination;
2. The aluminum alloy cable ladder has an average load of more than 300KG per meter;
3. The spacing of aluminum alloy cable ladder is adjustable; the hanging interval is 1.5m-2m;
4. The aluminum alloy cable alloy is assembled on site by special parts, which is convenient for transportation.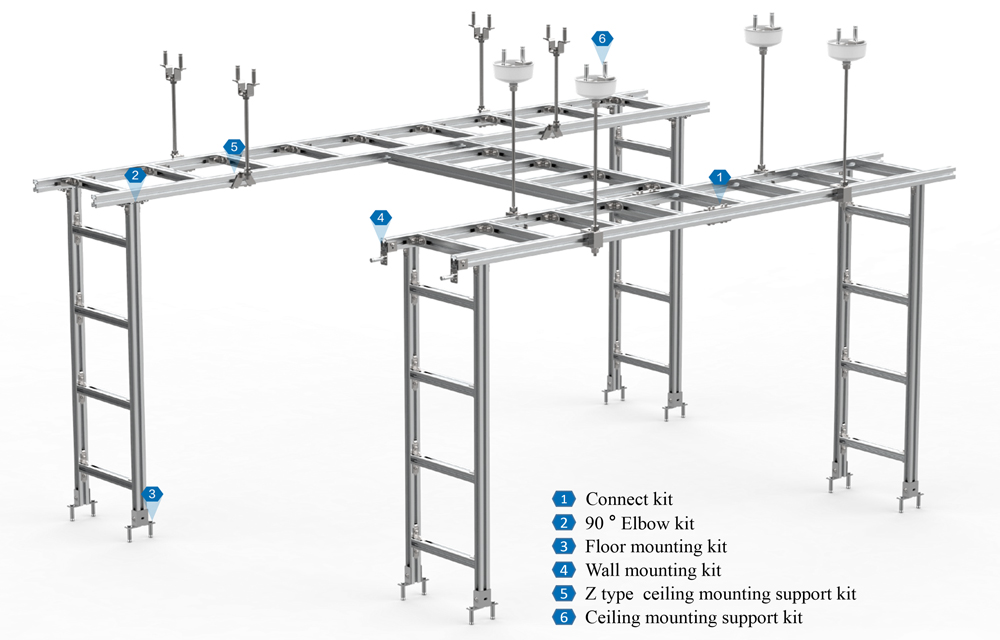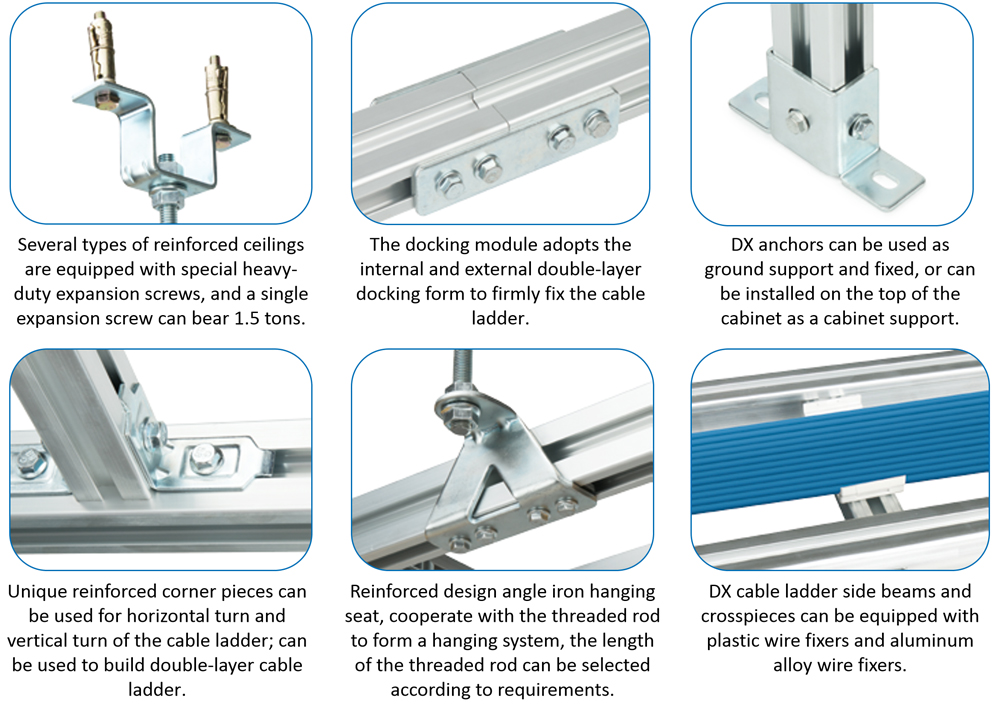 Application:
Medium-sized computer room, large computer room,telecommunication room, network room, data center and telecommunication base.