Topwelltech floor boxes for Raised Floor System with various options of data, voice and audio–video out let provisions allows complete distribution of telecommunication and data communication requirements along with power out lets from one point. Some of these floor boxes allow direct snap in of Topwelltech key stone jacks only and some allows provisions for any decorative wall plate to fix inside the floor box.The top plate of the floor box with 3.5 mm thick, stainless steel finishor zinc plated with easy pull up cable out protected against any risk of damage of cables.The steel bottom box fixed to the top plate with screws having cable entry knock outs on all sides.Most of the floor boxes allow 45 degree angled provisions on both sides. Horizontal installation allow in the bigger size floor box which can accommodate up to 12 modules in one box.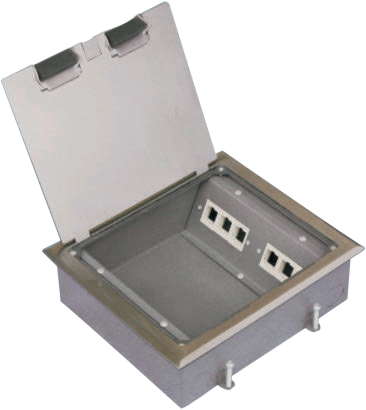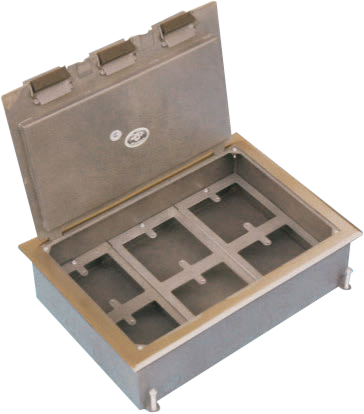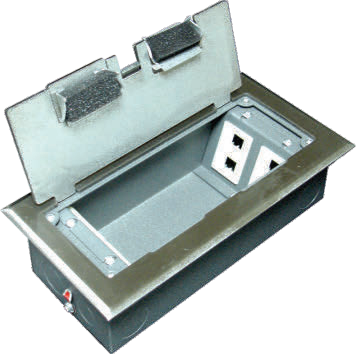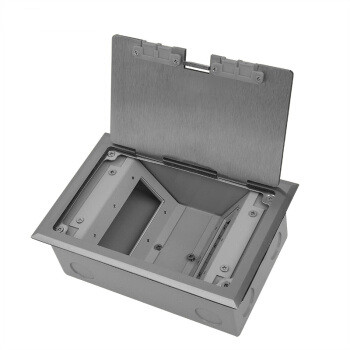 Features

1.Quick and easy installation or removal ;

2.Low profile beveled flange to protect from bumping ;

3.Easy pull out cable out with sponge protection ;

4.Heavy duty scratch proof ;

5.Anti static powder coated ;

6.Compatible for low floor level ;

7.Cable entry knocks outs on all sides.