Features :
1. Various sizes and parts are available according to different application demand.
2. Welded frame, demountable structure design, light duty but sturdy and flexible.
3. Closed-able cable routing at top and bottom panel without tools. Brush panel to prevent dust and outside things.
4. Two cable management rails are equipped at the rear of the cabinet for cable management for PDU assembly.
5. Embedded side panel, tool free in assembling and dismantling, lock is optional.
6. Front door and rear door can be interchanged quickly without tools, opening angle 130°, convenient for equipments installation and maintenance.
7. Rotary door handle, keys are universal to front and rear doors for all KH series cabinets.
8. With cabinets connector.Complete accessories.
9. Provided with adjustable feet, maximum static loading is 1500kgs.
10. Surface treatment procedure is degreasing-->pickling-->anti-rust and phosphorization-->water cleaning-->powder coating, RoHS compliant.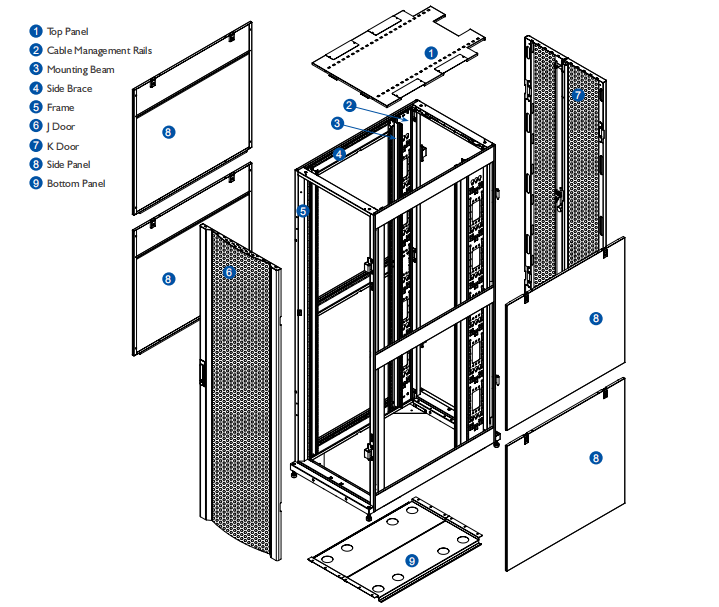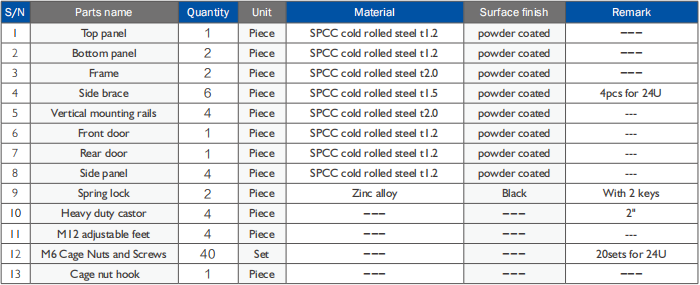 Application :